Ontario announces changes to Global Adjustment (GA): What does it mean for large power consumers?
By: Workbench Energy
November 12, 2020
On Thursday November 5th, the Ontario Government released its budget for 2021. In that budget, the Government announced their plan to move a portion of the Global Adjustment (GA) from the electricity rate base to the tax base as of January 1st, 2021.
The plan calls for taking 85% of the costs associated with existing wind, solar and bioenergy contracts and paying for them through the provincial tax base instead of recovering them through electricity rates via GA. Effectively, this will reduce the expected annual GA by a little more than 20% and is expected to result in average annual electricity savings of 14% for Class A customers and 16% for Class B customers. This will vary customer to customer based on peak demand factor (PDF). Below are two illustrative examples for a Class A and Class B customer and what this change will mean: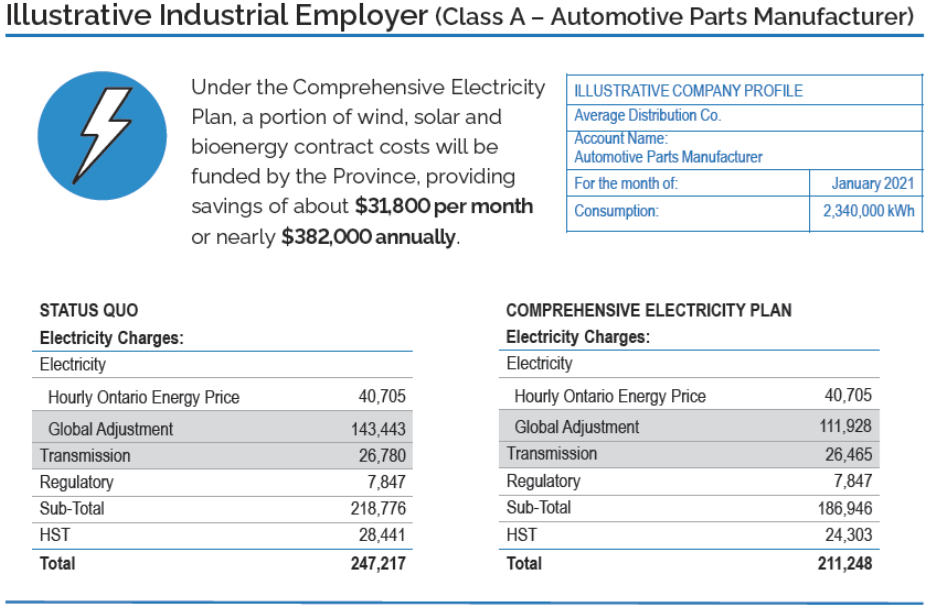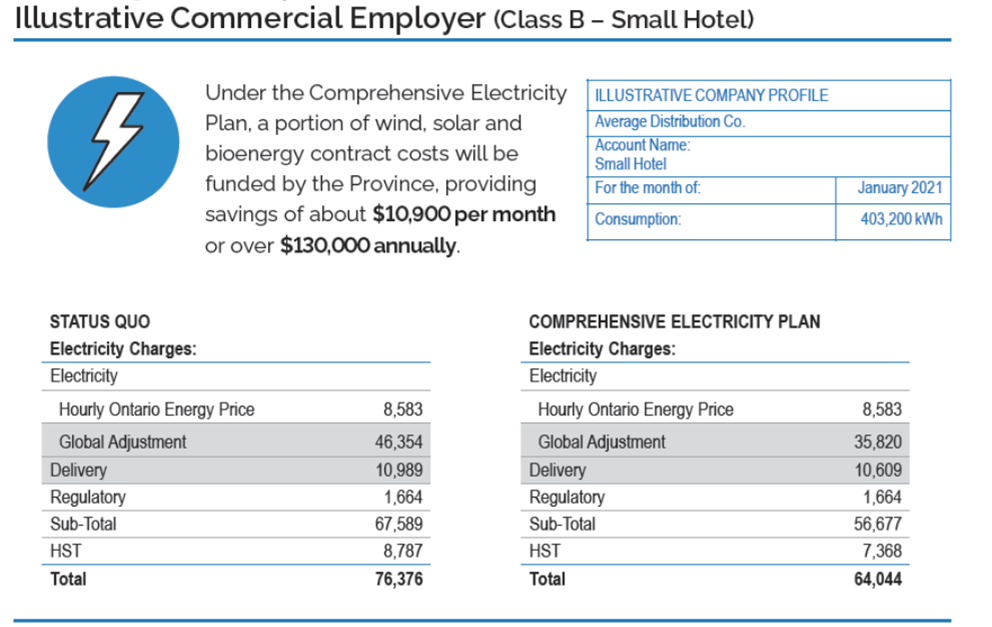 [https://budget.ontario.ca/2020/chapter-1c.html#section-1]
There are no changes announced to the ICI program so Class A customer's portion of the GA will still be determined by consumption during the top 5 peaks between May 1st and April 30th each year. This change announced in the budget simply reduces the total size of the GA, thereby reducing the overall bill.
This change is expected to bring the GA back to approximately the same level as 2015; from over $13 billion this year to about $10 billion next year. For Class A customers, this means that the value of avoiding the top 5 peaks will decrease from approximately $600,000/MW/year to about $450,000/MW/year.
As part of the budget, the Ontario Government also expressed ongoing commitment to the ICI program as an important tool in helping customers manage their energy costs, saying:
"This initiative is in addition to the benefits of other programs that are being maintained to provide electricity cost relief to eligible companies, such as the Northern Industrial Electricity Rate program and the Industrial Conservation Initiative (the latter program is also designed to provide electricity system benefits)." [https://budget.ontario.ca/2020/, page 99].
While the ICI remains on hiatus, Class A customers in Ontario should prepare to return to grid responsive operations beginning May 1, 2021.