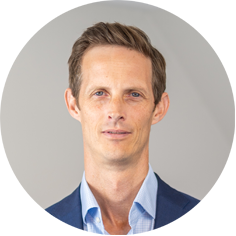 Cam Carver
Corporate and Business Development
Cam Carver is an entrepreneur and executive specializing in technology commercialization and electricity markets. His experience spans a range of industries including energy efficiency, power generation, energy storage and information technologies.
He joined Workbench Energy / NRG Peaks in 2018 and leads the corporate and business development of the company. Cam focuses on building strong strategic partnerships and driving growth in new and existing markets.
Cam is the founding Chair of Energy Storage Ontario (now Energy Storage Canada), Canada's energy storage industry association. He was the CEO of energy storage company Temporal Power Ltd from 2010 to 2015. Cam holds a Master of Business Administration from the Richard Ivey School of Business at the University of Western Ontario.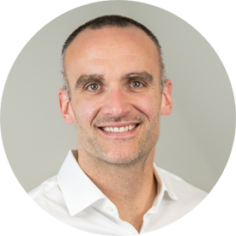 Aaron Lampe
Operations and Strategy
Aaron Lampe is a business executive specializing in electricity markets, power systems, business operations optimization and strategy. His experience includes a range of roles across private equity, strategy consulting, sales management and power system design.
He joined Workbench Energy / NRG Peaks in 2018 and leads the operations of the company. Utilizing his background in power systems and business operations, Aaron focuses on keeping Workbench Energy a leader in helping to modernize the grid by enabling broader participation in the power system.
Aaron is a Professional Engineer in Ontario, holds a degree in Electrical Engineering from the University of Toronto, a Master of Business Administration from the Richard Ivey School of Business at the University of Western Ontario, and he has trained in Lean Six Sigma process improvement methodology.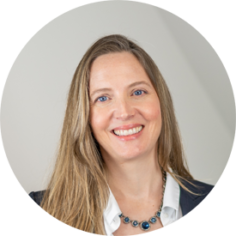 Heather Sears
Vice President, Market Services
From strategy to settlement, Independent Electricity System Operator (IESO) to Ontario Power Authority (OPA), Heather Sears has unique field experiences and an impressive track record spanning over 15 years in Ontario's electricity industry.
Heather has a strong understanding of the integration of gas and power markets in Ontario, real-world gas plant operating experience, and in particular, niche expertise in short notice gas management strategies and all aspects of commercial operations concerning gas-fired generation under contract to the OPA.Through her time at Ontario Power Generation, Portlands Energy Centre, and providing services to the GTAA cogen, Heather has worked to develop flexible strategies for gas and power management to optimize net revenues in the IESO market.
Heather is accomplished in interpreting IESO market rules and applying them to commercial operations in a responsible, compliant, and successful way and has extended these skills to other IESO market participant types such as responsive industrial loads and energy storage systems.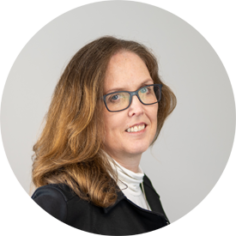 Jennifer Jayapalan
Vice President, Market Operations
Jennifer Jayapalan has spent more than a decade in commercial operations, settlements and contract management within the IESO market. Her depth and breadth of knowledge in each of these areas is unparalleled: she can trace a megawatt of electricity from the purchase of its source fuel to the last cent it has earned its supplier and cost its user. Navigating the evolving market changes and developing strategies for the ever-changing supply/demand mix landscape is not only Jennifer's skill set but also her interest.
Building on her experience, in recent years Jennifer has become an expert in managing energy storage operations and supporting responsive industrial loads participating in IESO programs and markets. Jennifer holds a position on the IESO Technical Panel representing the Energy Storage community, where amendments to the Market Rules and technical issues relating to IESO markets are reviewed.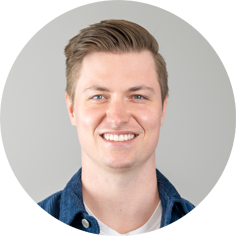 Ryan Bagshaw
Director, Business Development
Ryan Bagshaw is a business development professional specializing in outbound strategy and sales development. Over the past six years, he has held account executive and management positions in both the energy and waste sectors, working with industries ranging from manufacturing to hospitality. Ryan has a skill for helping solve complex challenges with solutions that are easy and actionable. He has executed several national level rollouts for multinational organizations.
Ryan is a graduate of the University of Waterloo's Environment and Business Program with a specialization in environmental management systems.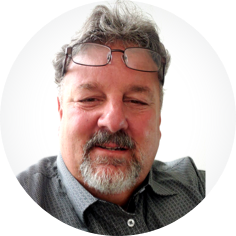 Carmine DiRuscio
Founder
Carmine DiRuscio leverages decades of experience in Ontario's energy markets, serving as Chief Conservation Officer during his career at Mississauga Hydro from 1988 to 2009. During this time, Carmine was responsible for the development and delivery of conservation and demand management programs in the region, many of which are still active today.
Carmine founded the NRG Peaks service in 2010, playing an integral role in building the business to its current market leadership position.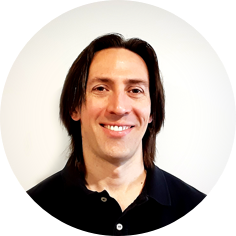 Craig Burkett
Senior Data Scientist
As a senior data scientist with a deep understanding of statistics and modern machine learning techniques, Craig Burkett is a former aerospace engineer and lecturer at the University of Toronto. Craig leads NRG Peaks analytical modelling and machine learning engine with input from the team of experts at the company. He holds a B.A.Sc in Aerospace Engineering as well as an M.Sc Applied Statistics from the University of Toronto.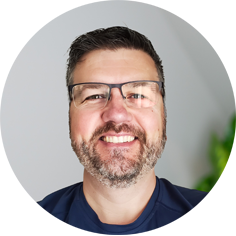 Darryl Oake
Energy Manager
Darryl Oake has been working in the Canadian natural gas and electricity markets for over 15 years. His back-office analytical work in energy markets has Darryl dealing directly with suppliers, utilities, and large volume end users. Keeping apprised of an ever changing energy world from a commodity, delivery, and consumer mind-set has been instrumental in keeping him ahead of the game.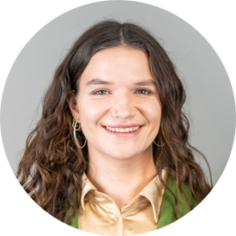 Katherine Goss
Energy Analyst
Katherine Goss has several years of experience working in a range of industries, from transit systems to health care, using data analytics to further client projects. Passionate about sustainability and energy management, Katherine thrives when solving complex problems and designing new solutions. Katherine has a Bachelor's in Engineering with a minor in statistics from the University of Guelph.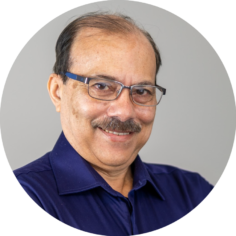 Uttam Banerjee
Energy Manager
Uttam Banerjee has devoted his entire career to energy management, with experience here and abroad. On top of mastering the fundamentals of the industry, fuelled by his constant desire to further efficiency, Uttam has worked on integrating machine learning and big data analysis using R and Python as a passion project.