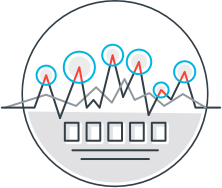 Peak Prediction
NRG Peaks, a service of Workbench Energy, is the premier peak prediction service in Ontario offering alerts designed for load curtailment, batteries, and on-site generation to reduce Global Adjustment costs. Get the edge with the most trusted service in Ontario, backed by an expert team and state-of-the-art software.
MORE ABOUT PEAK PREDICTION
Power Services
Supercharge your electricity market operations. Services range from a power market dashboard to software enabled services supported by our expert 24/7 real-time energy desk to actively manage energy storage systems, generators, demand response participants and dispatchable loads.
MORE ABOUT POWER SERVICES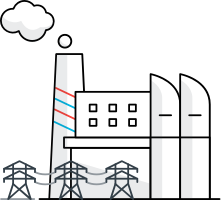 Carbon Services
View real-time, historical, and forecasted carbon intensities of the Ontario grid. Accurately calculate the impact of your conservation initiatives.  Measure Scope 2 and Scope 3 emissions from electricity in accordance with the GHG Protocol and ISO standard with Workbench Energy's independently validated methodology.
MORE ABOUT CARBON SERVICES